DIY Backpack pirate fm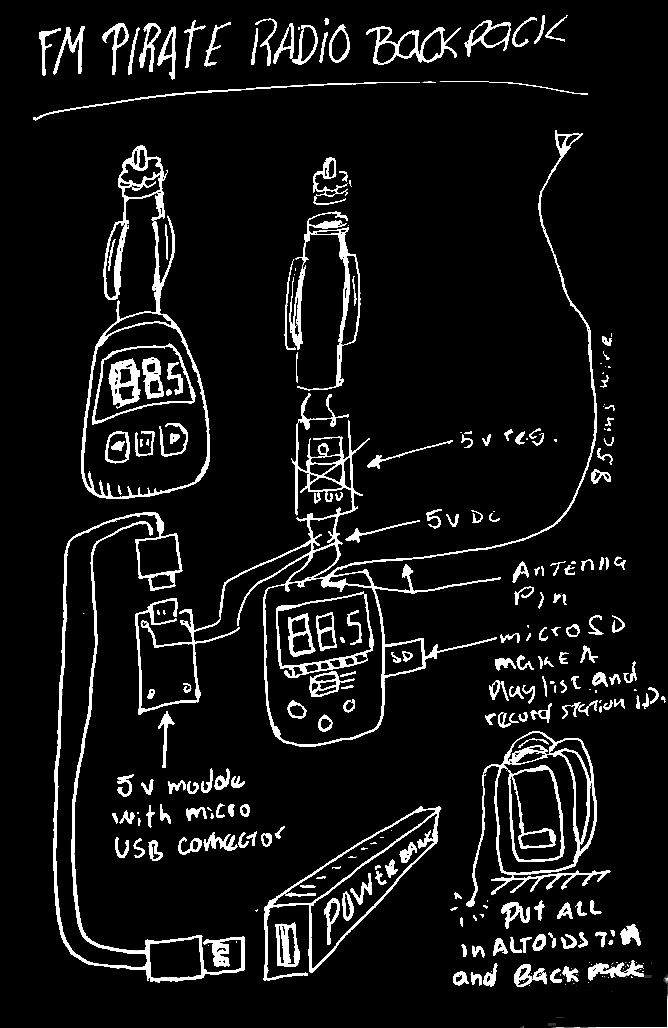 The dream of every pirate broadcasting enthusiast, a stereo FM transmitter with thousands of songs. And all transported in a backpack.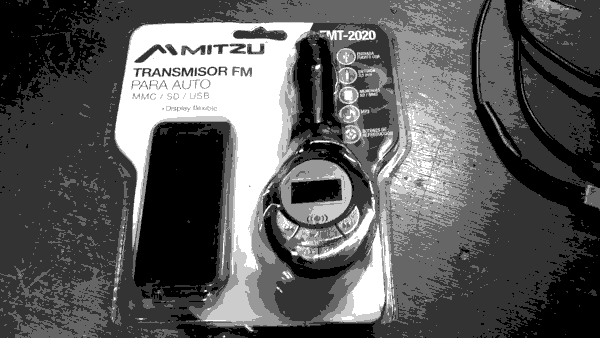 For this I used a transmitter for the car, I removed the casing, I removed the voltage regulator that I replaced with a micro-sd connector module to be able to use the transmitter with a powerbank.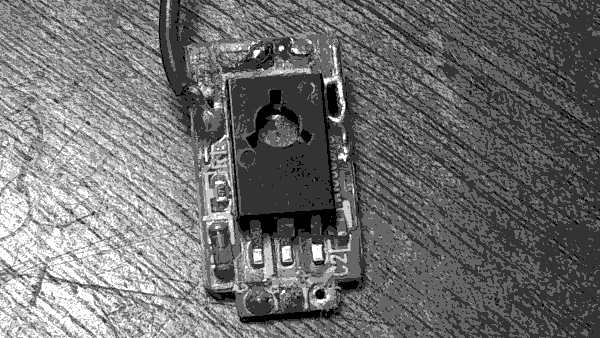 The motherboard of the transmitter has pins for a 5 volt regulated voltage and an antenna connector. As an antenna I used a 85 cm cable. approx.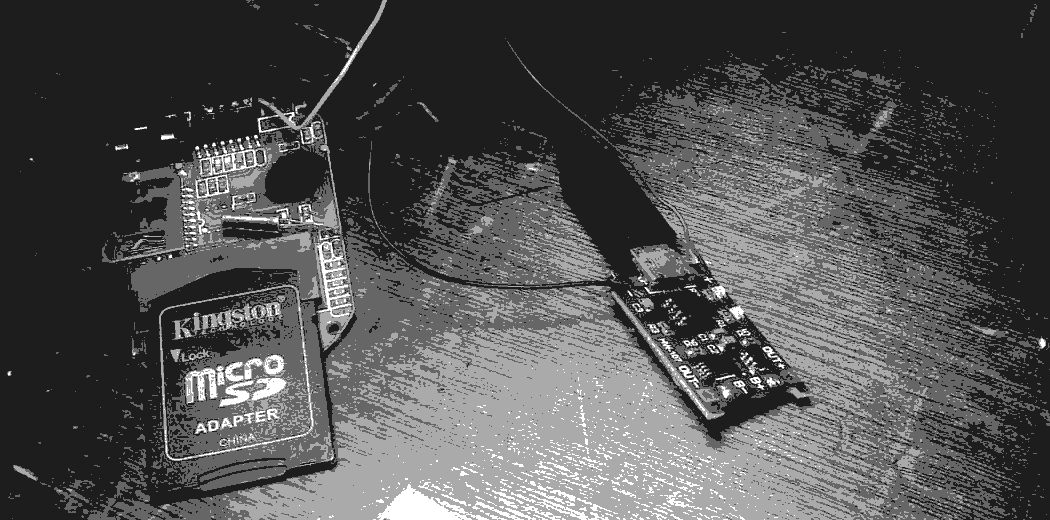 I installed the motherboard of the transmitter and the micro SD connector module inside a can of altoids.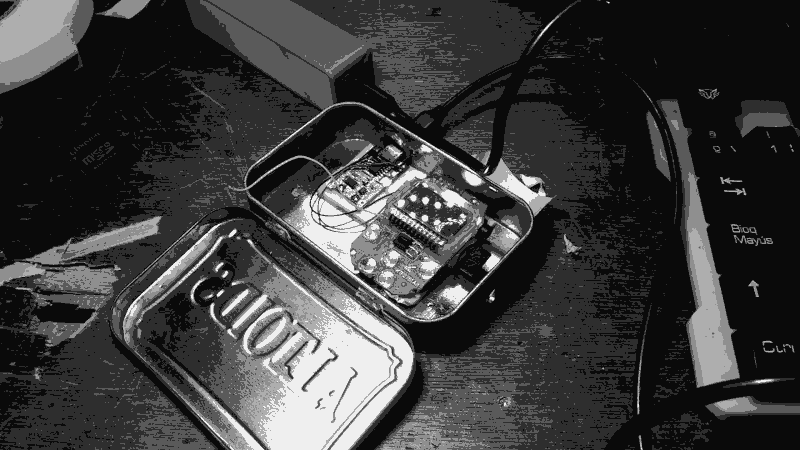 To store the music I used the micro SD card, plus I recorded some IDs of my radio station.
The coverage range is 200 meters approx. With a 1000 Mah powerbank the transmitter works 4 continuous hours.
Video
---